Learn 5 essential words about transportation in Japanese. In this article, find 5 comprehensive every basic word with their translations and interactive video quizzes. Vocabulary is one of the pillars of language learning and especially significant for the advanced learner. Can you find the correct answer within the 3 seconds? Let's go.
Learn 5 essential Transportation words in Japanese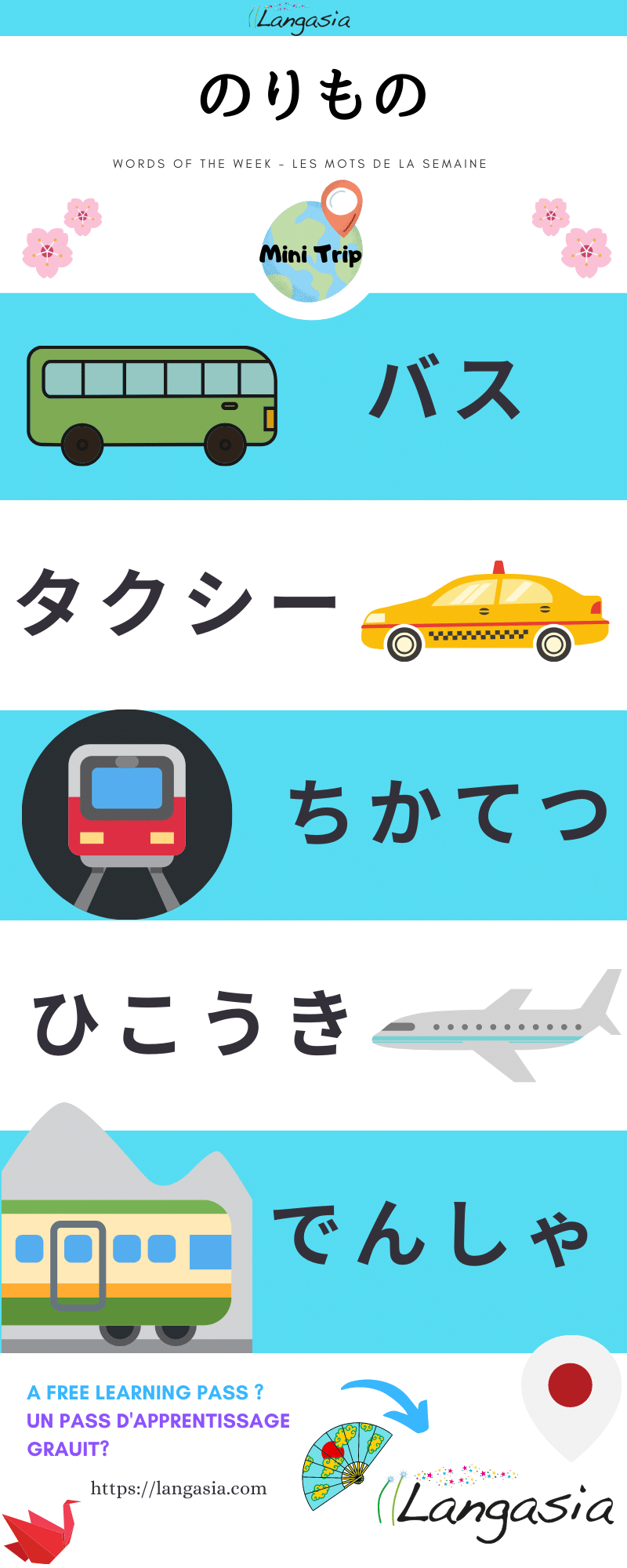 Interactive Video Quizzes
Translation:
bus バス
taxi タクシー
underground ちかてつ
train でんしゃ
plan ひこうき
---
Ready to dig in and start learning Japanese online seriously?